The Introduction To Modified Starches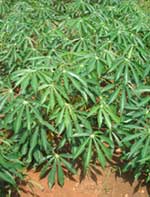 Native starches have been widely used in many industries. Different applications require different starch properties. Nevertheless, due to the improvement of production technology and continuous development of new products, stricter demand for starch properties and suitability are required. The properties of Native starches are insufficiently applied in many applications and processing. Consequently, it is necessary to modify starch properties to provide improved application suitability and functionality.
The modification technology is by means of chemical or physical method or enzyme conversion through links cleavage, reform, oxidation or chemical substitution within granule to change native starches properties for better functionality. These modified starches can be found applicable practices in the following applications: textile, pulp and paper, foods, feedstuff, foundry, pharmacy and oil drilling.
Currently, we have various types of modified starches for wide applications in many industries.
1. Acetylated Modified Starch
2. Oxidized Starch
3. Acetylated Distarch Phosphate
4. Cross-Linked Starch
5. Acid-Thinned Starch
6. Cationic Starch
7. Other Modified Starches
By allowing native starches reacting with acetic anhydride or vinyl acetate, starch acetate are achieved.
Ester groups are efficient in preventing amylose retrogradation. This modification prevents gelling and weeping and maintains textural appearance. This also improve freeze-thaw stability, improve the water-holding capacity and lower gelatinization temperature of the starch, peak viscosity is slightly increase and clarity of gel is improved.
The result of this treatment is a stability starch which will produce pastes that will withstand several freeze-thaw cycles and prevent syneresis (weeping) occurs.
Wide applications are in foods as texturing agent and provide good freeze-thaw stability. Extended applications in food industry are found by acetylated starch in conjunction with cross-linked starch.
In paper industry, starch acetate can provide an extremely good viscosity stability.
Native starches can be treated with a variety of oxidizing agents and oxidized starches are obtained. Oxidized starches have shorter chain lengths than native starches. It improves whiteness and reduces microbiological content. In addition, the hydrogen bonding reduces the tendency to retrogradation. Producing soft-bodied gels of high clarity, Oxidized starches are the best thickener for applications requiring gels of low rigidity. This improves adhesion in batters and breadings.
Diluted solutions of highly oxidized starches remain clear on prolonged storage, making them suitable for clear, canned soups and transparent confectionery products. Oxidized starch is also widely used in surface sizing for paper industry and for warp sizing in textile industry.
Starches are cross-linked through esterification to create more stable linkage, this is so-called Dual Modified Starch which exhibit simultaneously the characteristics and functions of Acetylated Starch and Cross-linked Starch.
Excellent freeze-thaw stability, better clarity, good resistance to high heat, increased stability in acid and strong agitation. Excellent performance in food processing popularly includes yogurt, soy (chili) sauces, tomato ketchups, soups, gravies, puddings, jellies, ham and sausages, canned foods and frozen foods.
Cross-Linked Starch
We cross-link to control texture and to provide heat, acid and shear tolerance. As a result, we have better control and improved flexibility in dealing with formulation, processing and product shelf-life. Cross-linking can be thought of as a mean to "spot weld" the granule at random locations, reinforcing hydrogen bonding and inhibiting granule swell.
The cross-linked treatment strengthens the relatively tender starches so that their cooked paste are more viscous and heavy-bodied and are less likely to break down with extended cooking times, increased acid or severe agitation.
Applications are found suitably in low pH, high heat and increased mechanical shear processing.
Unmodified starches are treated with a mineral acid at temperature lower than gelatinization and results in partially hydrolyzed starch molecules. This cleaves the chain length and lower viscosity. It increases the tendency to retrogradation.
The lower viscosity permits higher concentrations to be used forming rigid gels in gums pastilles and jellies. In these applications, increased set-back leading to the formation of strong gels gives these starches significant advantages over native starches. Extended applications in food industry are found by acid-thinned starch in conjunction with esterification and etherification reaction.
Cationic starch represent high performance starch derivatives widely used by paper manufactures to increase strength and retention. Cationic starches carry a formal positive charge over the entire pH range creating their affinity towards negatively charged substrates, such as cellulose, pulp and some synthetic fibers, aqueous suspensions of minerals and slimes and biologically active macromolecules.
Cationic starch apparently improve the retention of fillers. Titanium dioxide, clay, talc and calcium carbonate are frequently incorporated in the furnish of a paper machine to improve the opacity of high grade printing paper, writing paper, and light weight paper. With increasing filler retention, the sheet lose strength, apparently because the inert filler reduces the number of sites for fiber-to-fiber bonding. Because Cationic starch acts both to improve strength properties and filler retention, it gives high strength properties at high level of filler retention. A reduced BOD & COD are also achieved.
Cationic starch is also added at the beater to improve drainage on the wire, better sheet formation, and enhancement of the sizing efficiency of an alum-rosin size.
Except the above-described modified starches we manufacture, we have also others available including Oxidized Starch Acetate for paper coating use, Oxidized Distarch Phosphate for noodle products, Acid-thinned Distarch Phosphated for food applications where higher elasticity is required. Octenyl succinated monoester is also developed for powdered seasonings and to provide excellent emulsion stability. We also supply match products and other tailor-made service.

Visit to international tapioca research station.